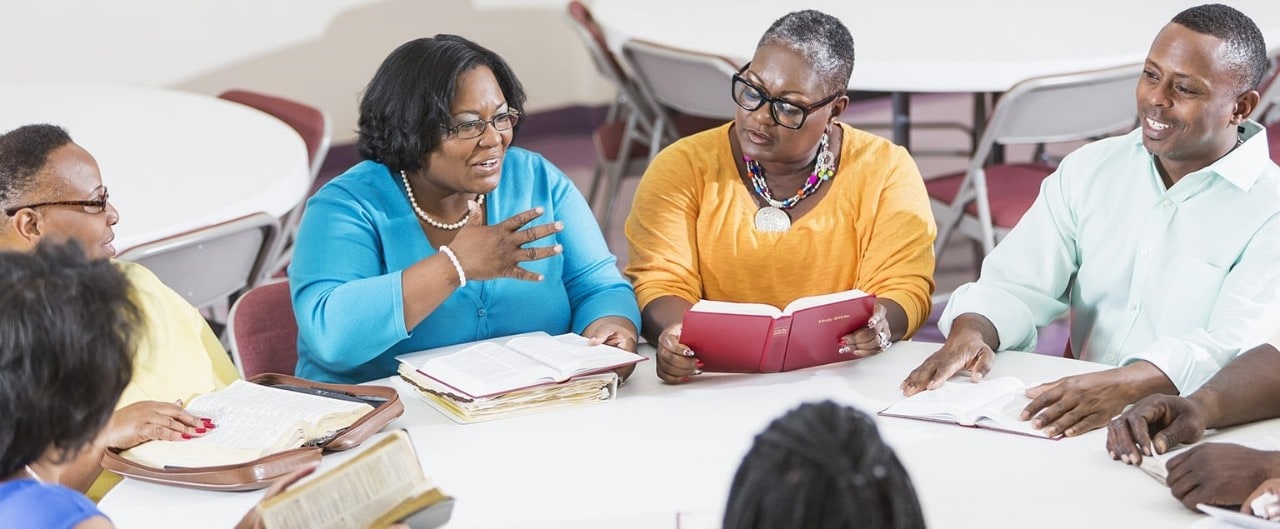 first financial bank teams up with west dayton caravan of churches
First Financial Bank teams up with the West Dayton Caravan of Churches to help its churches and their members achieve stronger financial well-being through a series of customized services, financial education, and counseling. The program was conceived specifically to help the minority community and is now available to both consumer and business clients associated with these churches.
"We appreciate that the West Dayton Caravan of Churches is opening doors for us to deliver banking services to individuals who may have previously been denied access to the banking system, or may just be wary of working with banks," said Roddell McCullough, chief corporate responsibility officer for First Financial Bank. "First Financial stands apart as a bank that provides this level of service, which is a further reflection of our strategic intent to be woven into the communities we serve."
The West Dayton Caravan of Churches is an interfaith group of more than 20 churches who join efforts to improve their neighborhoods.
The initiative includes multiple approaches to improve the financial well-being of participants. First Financial will provide church employees and members with financial education workshops taught by First Financial bankers. The bank will help first time homebuyers to better prepare for a successful buying experience. First Financial will also offer individualized support for business owners associated with the West Dayton Caravan of Churches. In some cases, this could include identifying alternative sources of collateral for business loans, referrals to micro-lending programs and referrals to local business counseling resources.
"This leadership from First Financial Bank is what we need to address the wealth disparities that exist in many of our neighborhoods," said the Rev. Dr. Benjamin Speare-Hardy II, president of the West Dayton Caravan of Churches. "We are thankful to have their support to lift up minority individuals and people who may not have traditionally had access to the financial network."
Pictured left to right: Bishop Richard E. Cox, Fr. Ben Speare Hardy II and Andrea Wilkes, Consumer Banker, First Financial Bank
Pictured left to right: Bishop Richard E. Cox, Fr. Ben Speare Hardy II and Andrea Wilkes, Consumer Banker, First Financial Bank
The collaboration with the West Dayton Caravan of Churches is the latest advancement under First Financial Bank's ALIVE strategy, which was established to provide clients with Access, Lending, Investment, Volunteerism and Education opportunities. In December First Financial announced the opening of a new banking center at 4801 N. Main St. in Dayton to increase banking access for low- to moderate-income neighborhoods in the area. Earlier this year, First Financial also established a new Minority Small Business Fund with $30,000 for the Dayton Area Chamber of Commerce to distribute to small, minority-owned businesses in Dayton.
About First Financial Bancorp.
First Financial Bancorp. is a Cincinnati, Ohio based bank holding company. As of June 30, 2021, the Company had $16.0 billion in assets, $9.5 billion in loans, $12.5 billion in deposits and $2.3 billion in shareholders' equity. The Company's subsidiary, First Financial Bank, founded in 1863, provides banking and financial services products through its six lines of business: Commercial, Retail Banking, Investment Commercial Real Estate, Mortgage Banking, Commercial Finance and Wealth Management. These business units provide traditional banking services to business and retail clients. Wealth Management provides wealth planning, portfolio management, trust and estate, brokerage and retirement plan services and had approximately $3.2 billion in assets under management as of June 30, 2021. The Company operated 139 full service banking centers as of June 30, 2021, primarily in Ohio, Indiana, Kentucky and Illinois, while the Commercial Finance business lends into targeted industry verticals on a nationwide basis. Additional information about the Company, including its products, services and banking locations, is available at www.bankatfirst.com.