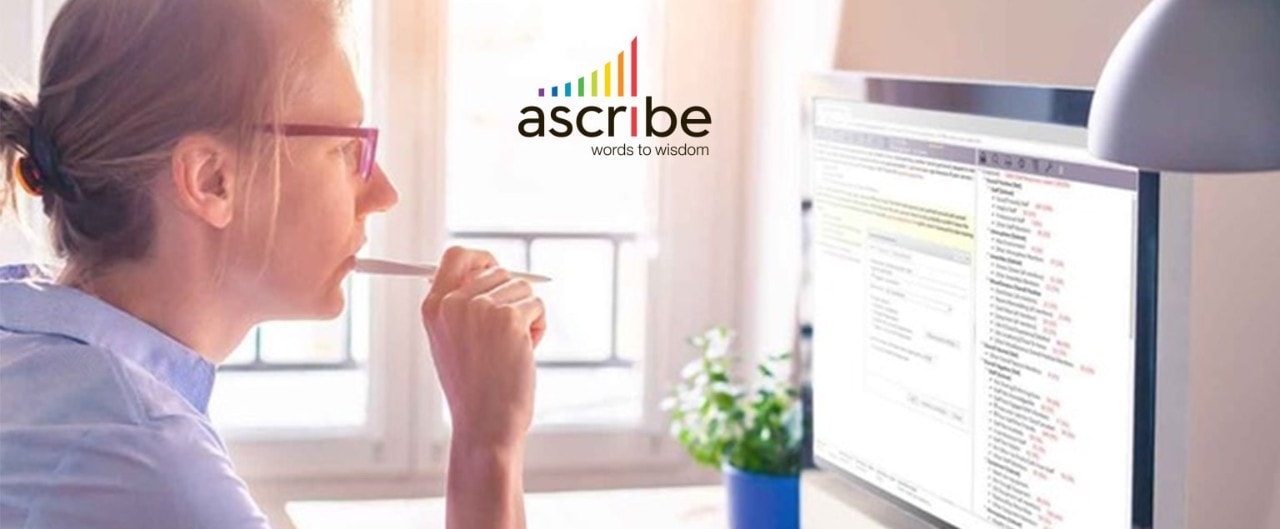 Flexible banking services from First Financial allow Ascribe to focus on its global growth
Ascribe is an international leader in providing software and services that help its market research clients analyze and interpret consumer verbatim content. In fact, Ascribe works with over half of the market research firms globally, with business partners in over 100 countries.
This can make for sophisticated financial and credit requirements.
When Ascribe set out to switch banks, its chief executive officer, Rick Kieser, knew it was an important business decision. He couldn't afford disruption to Ascribe's global workflow. What he found in the First Financial team impressed him.
"We had switched banks before and it was a pain," Rick said. "But Terri at First Financial made the difference. She spent time with me to show how easy it would be to switch, and what First Financial could streamline for us. Terri invested in our relationship, and that makes it easy to work with the bank."
The First Financial team set Ascribe up with a flexible two-year line of credit, versus its previous 12-month line, removing the time-consuming process of annual credit renewal. Now Ascribe bases its line of credit on its accounts receivables, which translates to better leverage. The team also implemented foreign exchange accounting and a full suite of treasury management tools.
But of equal importance to these custom services, Rick said, is that he and his peers at Ascribe have developed a rapport with the First Financial team. If there's ever a question or challenge, he knows he can call Terri and she will personally take care of it.
First Financial's "less corporate" approach, as Rick describes it, affords Ascribe the confidence to focus on business, because he knows its finances are in sure hands.
"We trust the bank to understand our needs and offer intelligent solutions that are relevant," he said. "They're caring, professional, hardworking, and competitive – but wrapped well. It's never pushy. They make me feel special and known."
Rick was so impressed with the excellent client service and friendly approach of First Financial, that he now uses the bank for some of his personal finance needs as well.