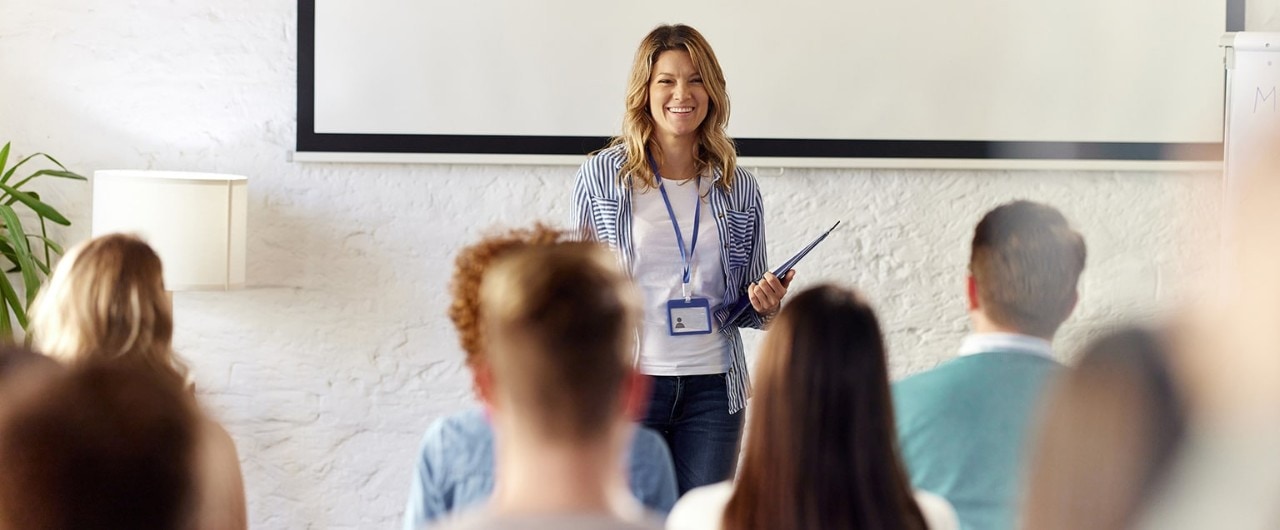 Differentiate by being a thought leader
Did you know you can use your own unique ideas and opinions about your industry and trends to market yourself, and your business, as a thought leader?
For some businesses it's getting tougher and tougher to differentiate against the competition. How do you prove you're better than other businesses selling the same thing? One way is to be personally seen as a "thought leader," where you have your own unique ideas or opinions on what you think about your industry and trends.
The ultimate aim is to be the expert on a topic or business so if a customer is choosing between two similar businesses (product, service, price), they'll select the business where the owner can demonstrate some industry thought leadership.
Become a thought leader to:
Develop knowledge greater than your competitors on a certain subject or topic.

Gain a reputation in your market as a business that has unique and innovative ideas about your industry.

Improve your business' sales effectiveness by being found more easily in social media.

Differentiate your brand.

Give customers the engagement and insights they're seeking to solve their problems.

Help your business fulfil its objectives such as lead generation and growing your market share.
How to become a thought leader
You'll need to start with a unique point of view which will lead to approaching and solving challenges in a novel or different way. It will take time for your reputation to grow and for the word to spread about how you're doing things uniquely.
Thought leadership involves more than just content, it's:
Your business' opinion

Leadership

Innovation in your area of expertise
Showcasing your business' expertise and positioning it ahead of competitors is an essential strategy for any brand and the best thought leaders are constantly building their business' brand through events, stories and advertising. For example, Apple assumes the mantle of a thought leader in the handheld gadget industry through its range of constantly evolving devices. It's clear that competitors such as Samsung have been following Apple's lead for some time.
Find an exclusive area of expertise
Think about what your business does best, or some critical knowledge that it understands better than your competitors. What do you want your business to be well known for?
For example:
The plumber that knows the most about council regulations and how to fix broken pipes.

The construction engineer that knows the most about drainage and how to reduce water seepage when digging foundations.

The web designer that knows the most about search engine optimization and how to build an effective social media presence.
Your business will have certain know-how over a range of different topics, so it's important to develop thought leadership with the most appropriate area.
Dominate the topic
You'll need to go further than your competitors and become the dominant voice in your area of expertise.
Try to create a story or some storylines around your unique knowledge. Break your story into a sequence revealing one "part" at a time.
Channel your business' knowledge through:
Blogs or e-newsletters either weekly or fortnightly to show you have a wealth of wisdom on your specialist topic.

Social media activity by interacting with your customer base and offering advice to help them solve issues and create ongoing sales.

A book with pull-out quotes, data and unique information. As an example, if you began to consider yourself an authority on building eco-houses, is there an opportunity for you to write a book on your specialist topic?

Workshops, webinars and podcasts to demonstrate your knowledge and skills.

Aim to get elected to any industry or association boards, groups or committees.

Attend and speak at conferences (physical and virtual).
Summary
As a thought leader continue to research your specialist topic. When speaking at conferences, to customers on your website, or with networking groups, you'll want to be able to be an authoritative voice on what you think will happen in your industry in the future.
Put together a plan on how you're going to build up your reputation and allocate a budget to it.
To reinforce your business' position as a thought leader on an important subject in your industry, you'll need constant effort. You'll want your message to be sustainable and evolving so it lasts the distance over the long term.