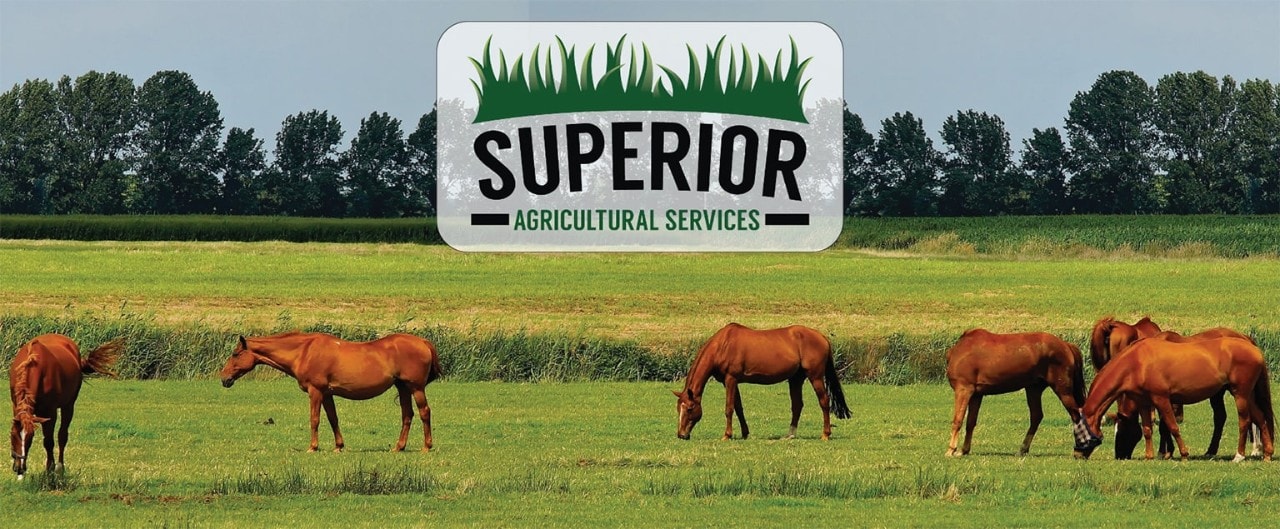 Superior Agricultural Services: In the business of growing
First Financial delivers fast, personalized service to help an entrepreneur grow his business
Grant Hagerman grew up on a sod farm so he knows the dangers that come with misapplied herbicides. He took that knowledge, added a turf degree, and in 2016 started a business, Superior Agricultural Services. The company sprays central Kentucky horse farms to help manage toxic weeds, ticks and other bugs. "We keep them looking like golf courses," he said proudly.
The company's primary focus is agricultural herbicide application, but in recent years, business has expanded to include native grass and wildflower establishments and consulting. "It's pretty much a one-man show," said Hagerman, "which is nice."
In 2016, First Financial provided Superior Agricultural Services with a mortgage to purchase a portion of his family's turf farm. "We had four days to do it," Hagerman said, "and Tom Vogel and the team in Shelbyville made it happen. Unlike the big banks, First Financial has always been easy to work with. And they've always been fast. They care."
In 2019, he turned to First Financial once again for an equipment loan to purchase a Kubota sprayer, perhaps the best-equipped UTV sprayer in the country. "It's on auto-steer with computer-controlled spray systems for precision application," making his day easier and allowing him to cover as much ground as possible.
The company also taps First Financial for online banking and mobile deposit services. "When I need to borrow money, I usually call directly and I have what I need in a couple of days." This has been the case for 10 other loans for equipment upgrades that have helped Superior Agricultural Services maintain steady growth.
For example, he wanted to build a customized trailer that was unique to his business. "No one else would even have cared to understand what I was trying to do or the possible value." First Financial Bank dove into the project and worked with Mr. Hagerman to arrange financing to make it happen.
Regardless of the transaction, "First Financial looks out for us," Hagerman states. "They're honest." All of Superior Agricultural Services' electronic payments and credit card payments go through First Financial as well, making everything easy. "I have zero complaints about anything involved with First Financial," said Hagerman.
Visit Superior Agricultural Services at superioragservices.com or on Facebook.